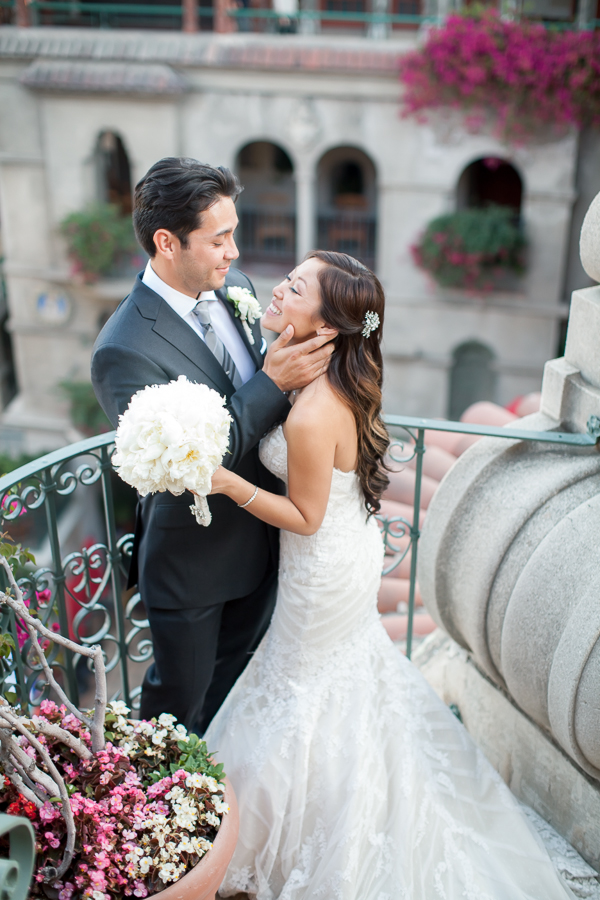 So in love with this wedding ~ and this couple!
Right off the bat we knew we loved them... over a cup of coffee at Starbucks they told us their amazing story about how they were not high school, but JUNIOR HIGH sweethearts!   And how life had taken them different directions for awhile, only to bring them back together years later ~ and this time, for the long haul!  Needless to say...their slideshow was amazing ~ including photos of them together as little teeny boppers.
We had an incredible day with them starting off with a traditional Tea Ceremony that was an incredibly sweet & special event to watch unfold.   Then off to their STUNNING wedding at the Mission Inn in Riverside ~ Which is now one of my very favorite spots.... WOWowow.  So much design, and so much history!!
Every detail was stunning, and Maria & Darren were such a JOY to be with.
We feel so spoiled to have gotten to capture their day!!
AHHH and this reaction from Darren!?!  What EVERY woman wants on her wedding day ~ completely overwhelmed & wow-ed! Love love love!
Their Ceremony was held in the GORGEOUS & historic St Francis of Assisi Chapel. Breathtaking.
A dear (& TALENTED) friend of mine (Carly P Design Studio)
who literally 'does it all' (as they say) did the custom signage for Maria & Darren's wedding ~ how cute is this!?